Non-fungible tokens, short for NFTs, are slowly but surely gaining popularity in the DeFi space, especially in the gaming and collectibles genres. It is one of the latest areas of the crypto industry. 
However, the true use cases of NFTs stretch way beyond just gaming or collectibles. In fact, developers are creating entire, comprehensive virtual worlds using NFTs. Looking at things, we can only say that we're in very nascent stages of adoption, and there's so much more to wait for! In reality, NFTs pack the potential to be used in a wide variety of domains, from art to fashion, music to movies, and so much more. 
In this article, we'll walk you through the various ways in which NFTs can be used. We'll also talk about some basics of NFTs, including how they work, and why they're becoming such a big deal in our industry. By the end of this article, you'll have answers to what are NFTs, different types of NFTs, and a lot more! 
If you want some more backstory into the crypto domain and how NFTs came into being, check out our other blogs where we regularly post about the latest happenings in the crypto domain. 
What exactly are NFTs?
Non-fungible tokens can be understood as cryptographically secure tokens that feature unique properties and data within the smart contract of the token. 
The primary difference between NFTs and other types of tokens is
fungibility.
One Bitcoin in your wallet can be transferred to another wallet, and later may transfer another Bitcoin back; though it may not be the exact same UTXO, it is worth the same value. All known currencies are fungible as they represent equal value, and can be used as a medium of exchange from one entity to another. 
NFTs can be used for a number of things, for both real-world assets as well as digitally-crafted assets, for tokenizing them on the blockchain. When creating projects, developers must adhere to certain token standards of the blockchain to launch a successful platform (explained below).
ERC-20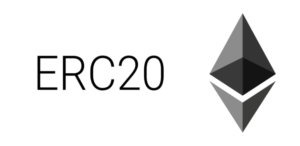 Generally, Ethereum-based cryptocurrency tokens use the ERC-20 standard. Think of these standards as a set of regulations and rules that a particular object must follow in order to be interoperable and compatible with wallets or exchanges that operate on the Ethereum blockchain. In fact, as of October 2020, more than 300,000 ERC-20 compatible tokens existed on Ethereum's network, and this number is only going to grow. 
ERC-721
Contrary to the ERC-20 standard, the ERC-721 standard represents a single unique asset that can't be interchanged. It represents assets such as a certificate or any tokenized good that can't be broken down further. Each ERC-721 token holds values of its own unique smart contracts, which can include ownership and identity details of the asset. Though there is no fixed rule when it comes to creation of tokens, ERC-721s are pretty strong in terms of transparency of ownership, immutability, and security. In common lingo, it's ERC-721 tokens that are referred to as being "non-fungible" in nature. 
ERC-1155 
The ERC-721 standard is great for creating unique assets that can be transferred from one wallet to another, but a collection of these tokens often proves to be slow and insufficient. For example, when somebody is transferring multiple armor pieces in a game for a character, the group of ERC-721 tokens will fall short. 
This is where ERC-1155 comes in. These have been described as a "next-generation multi-token standard", and the focus here is truly on a "multi-token" approach. ERC-1155 is developed by Enjin,and supports both non-fungible and fungible tokens.
NFTs have been under a lot of speculation, in terms of the value proposition they offer, particularly in terms of the use cases they have to provide. The truth is, that non-fungible tokens display true ownership of an asset on the blockchain. They are capable of holding, restricting, or denying rights to individuals on any asset, allowing exclusivity to the owner. We've written about a guide to NFTs earlier - it offers an elaborate insight into NFTs, their functions, and how they came into being. You can check out the hyperlink if you want to know more! 
Use Cases of Different Types of NFTs
NFTs still have a long way to go, and as time passes, the use cases are only going to increase in number. That said, even right now, NFTs come extremely handy in a number of different use cases. The ability to easily verify scarcity and originality of digital information is not something to be taken lightly! Here are some ways NFTs have proven their presence and importance: 
Art 
The most common type of NFT art that's available is programmable art - a blend of technology and creativity. There are a number of limited edition moving artwork pieces, with the ability to be programmed to change upon different circumstances being met. Using oracles and smart contracts, artists have been able to create images that respond to the variation in prices of crypto assets. 
The legacy arts industry is also opening up to the adoption of Blockchain technology, by tokenizing real-world assets and artworks. This comes as a combination of IoT and Blockchain, which offers people the ability to scan a code on a sticker placed on the back of a painting, and register as the owner of the piece on the Blockchain. The user can then see the artwork's entire history - including all the previous ownerships and prices it was sold for. 
Check out:
Blockchain Development Services
Collectibles
One of the first ways people learn how to use NFTs is usually through online collectibles, such as the much-loved
CryptoKitties
, whose popularity congested the Ethereum network at its peak in 2017. CryptoKitties are unique digital kittens that can be bred to make more unique kitties, with certain characteristics deemed more favorable than others (such as eye color or fur pattern).
If you've not seen Good Morning Crypto, the latest NFT collectible everyone is chasing are the Ivan on Tech, Big Boy Pants! We have first and second generations, alongside limited edition 'Big Strong Guy', and the Halloween 'Big Boy Pumpkin Pants', and more to be announced soon! 
Fashion
Blockchain has blended seamlessly with the fashion industry and provided benefits to all participants in the supply chain. Consumers can now digitally verify ownership of all their accessories and items, therefore eliminating the risk of counterfeiting. This can be done as simply as by scanning a QR code attached to the sale tag or internal label as an NFT. The consumers can also know details like place of creation of the asset, who all claimed ownership of it while it reached the consumer, and so on. 
Introducing Blockchain in the fashion industry has also helped in reducing carbon dioxide emission levels, increasing employee welfare, and protecting the customers!
Check out:
Stablecoin Development Company
Music 
Music files, too, can be linked to an NFTs. That way, only the person who truly claims ownership of the file will be able to access it. Rarrible and Mintbase are two such platforms that are allowing their artists to mint their songs into NFTs! 
Looking at this from a music listener's perspective, this means that only a limited amount of these records will be available - they can't be duplicated and distributed. This brings a sense of exclusivity to the listener, giving the music a collectible-quality similar to that of vinyl, but with the modern technology supporting the awesomeness. 
A record collection was one of the most common forms of collectibles in pre-digital popular culture, but this was overturned by the introduction of the internet and music streaming sites. Music pirating is rife within the industry and costs artists millions. This approach largely benefits the artists as they get an opportunity to eliminate the middlemen, and directly reach out to their fans. 
Certifications and Licenses 
A course completion certificate, or any other license or degree, is generally awarded in either softcopy (paper) form, or digital (online) copy. All the universities or employers that require this document require copies of these to be attached as a part of referencing before offering someone a position in an institute or a company. 
Having such licenses minted in the form of NFTs can save a lot of time and effort of the admins that would otherwise go into checking and verifying records. This approach also provides an easier way for certificate- or license-holders to store the evidence, without worrying to lose it later. 
Domain Names 
This is another way in which NFTs are coming into use, albeit unnoticeably. Decentralized Domain Name Services such as the ENS (Ethereum Name Service) and Unstoppable Domains allow have started getting the deserved spotlight. ENS allows users to exchange their address from a long, difficult-to-remember string of numbers to 'myname'.eth, creating a much friendly user and on-boarding experience. Unstoppable Domains, on the other hand, is powered by the CNS (Crypto Name Service), which is also built on top of Ethereum Blockchain. 
Creating a domain name generator is easy, but the difficulty lies in demand for these domains. So far, both ENS and Unstoppable Domains have proven successful in their attempt at decentralized domains created with the ERC-721 token standard.
Options for Purchasing NFTs
In the fashion industry, the tokenized assets can generally be availed only through direct retailers. For other NFTs, there are many online marketplaces you can browse and search, here's a list of a few such places! 
OpenSea
OpenSea
is one of the largest NFT marketplaces. They claim to be the eBay of the NFT world, and allow you to buy and purchase just about anything, including ENS Names, Cryptokitties, Axis, and a lot more.  
Rarible 
Rarible
is another popular NFT marketplace. It is more recent than Open Sea, but similar to it, offering different types of NFTs. The platform is powered by its native token $RARI, and is completely decentralized. It allows holders to propose and vote to make adjustments and developments on the platform. Users on the Rarible platform are eligible to receive $RARI tokens when purchasing NFTs or making any sale. 
The Nifty Gateway
Founded in 2018 by Duncan and Griffin Cockfoster, Nifty Gateway is another popular platform. One year after inception, it was announced that Gemini
acquired Nifty Gateway
through parent company Gemini Trust Company, LLC. 
Through the platform, users can purchase some of the most trending and hottest crypto games and decentralized apps, such as CryptoKitties, Gods Unchanged, Decentraland, and a lot more. Through the Nifty Gateway, users can purchase some of the hottest crypto games and decentralized applications such as Gods Unchanged and CryptoKitties. The Nifty Gateway allows users to purchase NFTs with fiat currency, just like any other purchase - which makes NFTs easily accessible to non-crypto users. 
The digital collectibles economy is powered by NFTs known as Nifties. The acquisition by Gemini confirms that NFT tokens will definitely prove to be one of the hottest trends in cryptocurrency. 
Somnium Space
Somnium Space is creating a virtual social world using Ethereum Blockchain. Here, users will be able to buy and sell land, create virtual assets, and monetize the assets using the open marketplace - in the cryptocurrency of their choice. Somnium Space is available for free on Steam and is compatible with most VR headsets. 
JuicyNFTs.com
On juicynfts.com, you can clearly see a list of all the NFTs transaction volumes of previous 7 days!
Where To Store NFTs
An important consideration to make before purchasing NFTs is about storage of the token. You'll need an electronic wallet, like you do for cryptocurrencies, to store your digital assets. 
These wallets can be easily integrated into any browser. Metamask is one such wallet, compatible with Chrome and Brave. It is now offering a direct native token swap with NFTs within the app itself, thereby simplifying the transaction process. 
A few years ago, Ledger confirmed partnership with Metamask, which would allow users to store their CryptoKitties in a secure cold hard storage. While OpenSea requires you to have a wallet in order to form a connection and make any transactions, Rarrible platforms has its own wallet and allows users to store their NFTs there itself. 
Check out:
Cryptocurrency Exchange Development
The Present of Future of NFTs
Non-fungible tokens (ALREADY!) come in all shapes and forms, and even standards. We can only expect a rise in the number of these in the coming years. As a simple example, just the difference between ERC-1155 and ERC-721 can result in a hugely different set of use cases. 
NFTs are either digitally created or tokenized real-world assets, both on the Blockchain. This opens up literally a plethora of opportunities for different uses. In such a scenario, it is advisable to start digging up, researching, learning, and working towards NFTs. One might also think of learning the usage of NFTs in terms of their function and proceeding with buying them. 
Soon enough NFTs will be a commonplace thing in our world (like Bitcoin is, today). The use cases it has provided so far are a testimony to the above statement. Many legacy industries such as supply chain, medicine, law, and so many others can benefit from opening their arms to NFTs and Blockchain tech in general. It's all about the time it takes!