All these starts from some popular cryptocurrencies like Bitcoin and Ethereum and not it's ending with the blockchain-based startups which sell ice-creams. As per
cryptocurrency wallet development
, there are thousands of businesses considering the benefits of crypto technology and blockchain-based solution. If you want to make your Cryptocurrency here are four simple step guideline,
Step 1: Define your source code
Here source code means smart contract. It contains all the information about the virtual currency, which is similar to the prospectus of a company. The nature of the crypto coin or the purpose behind issuing this coin is mainly stored in the source code. If the purpose behind creating the crypto-coin is defined then it becomes easier to gain money with the ICO. Some coding background is also necessary for developing the source codes.
Step 2: Define your Currency
If you want your cryptocurrencies like Bitcoin or something better then that, it is advisable to male some changes in the tokens. Any shortcoming of the currency can be replaced by changing features or adding new features in the smart contract. As per
cryptocurrency wallet development
experts to make this work, it best to study Bitcoin to the core. You can create a new crypto coin in any name and keep upgrading it with new improvements. This is the step which differentiates your cryptocurrency from other currencies out there.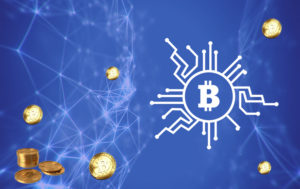 Step 3: Initial Coin Offering
The third step is all about raising funds through the
ICO - Initial Coin Offering
. Here you need to market your coin. This process is reliant on building strong trust with the users. If the purpose of introducing a new coin is unclear then no one is going to fund your coin.
Step 4: Promote your Coin
Promote your coin in such a way that you attract larger investors. The one and the only way your coin will be successful is only if you can come up with a compelling pitch. The new coin indicates a low-risk investment which offers high value. Offering value is the only way to promote a token successfully in the virtual currency space. To know more about the process you can contact the specialist team of
Minddeft - blockchain solution provider
on,
+1 (415) 968 5466